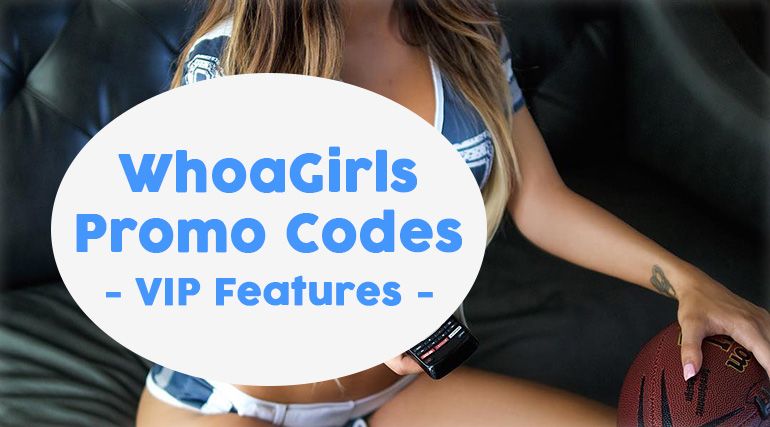 Is WhoaGirls Worth It? | VIP Features and Promo Codes
Normally, adult chat rooms are outdated slums full of advertising and more junk.
But luckily, WhoaGirls.com seems to be an outlier we've all been dying to discover!
---
Their entire platform is:
Easy-to-use
Loaded with features
And for the most part, completely free!
---
Not to mention...
The women you'll meet on this sex video chat site are both attractive and highly interactive.
Here's a screenshot of the overview: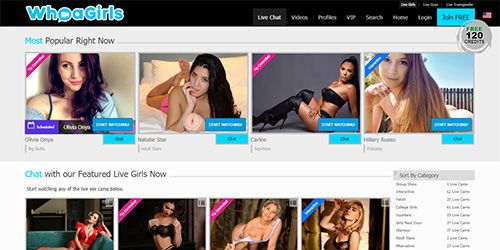 After opening WhoaGirls, enter the webcam area to Browse Live Girls. They have a good amount of models, so take a moment to look at who's online.
---
Interactive Models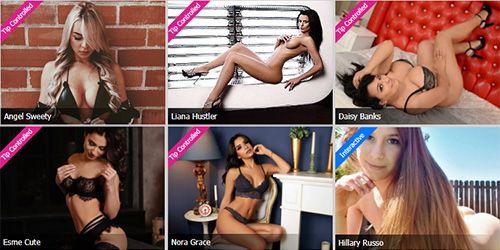 Every single girl here cares about viewers.
And you know this because they'll respond to comments, questions or requests.
That detail right there makes WhoaGirls worth your time.
Interactivity can't be emulated without real babes who have personality. In fact, some models even connect devices which vibrate remotely upon receiving tips.
So how's that for engagement?
---
Free Options
Creating a WhoaGirls account isn't necessary to start chatting.
Although, members may follow specific chat rooms, photo galleries, or videos. Then users will see on their dashboard when 'Favorited' performers come online. Take note, this is a key feature that everyone should take advantage of to track their favorite babes.
Plus, you're able to opt-in for alerts once broadcasts go live. – On rooms and profiles, just tap the 'Notify Me' button and it'll instantly enable.
So this option is useful if you don't want to sit around waiting on your preferred models.
---
Premium Features
While the majority of this platform is free, premium features are available as well.
Additionally, newly registered members receive 120 Free Credits upon signing up. So that means it's possible to test out these options without having to spend a dime!
Now, what can people do with the tokens they give new users?
---
A few activities include:
Sending Gifts
Joining Fan Clubs
Private Cam Shows
Tipping Broadcasters
Recorded Videos
And much more!
---
Lots of models on WhoaGirls like to heat things up in private.
Therefore, they only have their most steamy chats behind closed doors! Alternatively, try tipping performers since these babes will be obliged to give thanks.
Also, for a few credits, members may send digital gifts in chat rooms. In fact, this is a great way to show your gratitude or simply get noticed.
Did you miss a live cam show? No worries!
Check out a performer's video archives then browse past broadcasts.
---
VIP Membership
Okay, what if you just want to stand out?
Well, that's what premium accounts are for! And attaining VIP member status rewards you with...
Several unique advantages:
---
Golden Font
10 Extra Nicknames
Larger Video Previews
Exclusive Shows
Message Attachments
Tons of Free Content
---
For more in-depth descriptions of all these features, take a look at...
Top 5 WhoaGirls Activities to Use Credits – Because they list the benefits there.
---
Discount Codes
Let's talk about promos codes.
WhoaGirls gives coupons which provide various discounts on credit purchases. And they have exclusive promos available around holidays, weekends, or sometimes randomly.
How do you get a WhoaGirls promo code?
---
Check your email. – To be first in line for coupons, your best bet is opening newsletters they send. Furthermore, always expect special deals during holidays.
Log into the panel. – For those random codes, account dashboards are where they'll appear. Typically, these are visually prominent, so you won't ever miss out.
Visit their 'Deals' section. – WhoaGirls has a Deals Area with webcam coupons. While they're for specific models, it can be a good way to find a new favorite broadcaster!
On this review! – We've snagged a discount here from the control panel. But there's no guarantee it'll work because codes do expire after a period of time.
---
20% Extra WhoaGirls Credits
Try Promo Code: VIP0605
(Note: Might be expired.)
---
Conclusion
While paid options do exist on WhoaGirls, they're by no means required.
Overall, these features contribute positively to the site quality. Besides, it's way better than looking at annoying advertisements.
Now, to conclude our full review...
WhoaGirls is worth a bookmark! - And we could say they're a Top 15 Sex Chat Room.
---
Visit WhoaGirls Now